Judges for Teeny, Tiny, Little, Junior, Teen, and Miss Pageants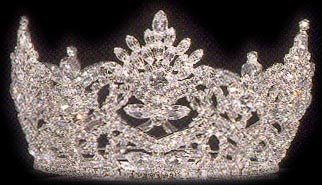 Gwen Connor is from Henderson, TN where she lives with her husband Sammy. She has two daughters Jamie(Red) and Melissa(Missye') and on grandson Erick. She is Co-Owner of Gwen's Creations where she specializes in pageant awards and gifts. Her web address is

www.gwenscreations.com

. She hs been in the pageant business from a child competing, directing, emceeing, auditing, and judging for over thirty years. She enjoys watching the contestants perform and give it their all. She believes that as long as you try your best you are a winner and you should be proud of where you place because you go away knowing you did your best. May God bless you in all your endeavors in life.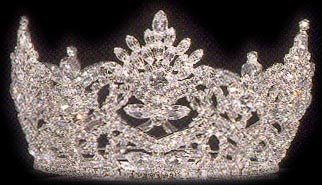 Joyce Rea resides in Charleston, SC where she is Director of Student Activities at Charleston Southern University. She is a graduate of Coker College with a degree in Physical Education and dance. Joyce has been involved in all phases of pageantry for over thirty years serving as MC, Director, choreographer, and has judged throughout the Southeast. She is currently the Local Executive Director of the Miss Charleston Southern University Pageant, a Miss SC preliminary. Joyce is also on the Miss SC state committee serving as a Field Director and was named Field Director of the Year in 2006. She is on the Miss SC approved judges list.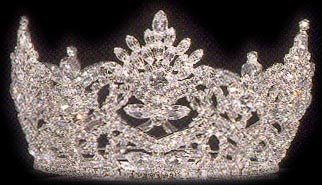 Bob Rea resides in Charleston, SC where he has been the owner of his own business for over 30 years. He has been involved in pageantry for the past 5 years serving as judge, auditor and producer. Bob is currently on the Miss Summerville/Miss Lowstate committee, both preliminaries for Miss South Carolina, where he serves as producer. Bob is listed on the Miss SC approved judges list.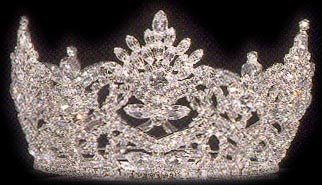 Linda Sansone is from Tupelo, Mississippi and has been involved in pageants for 31 years as a mother, judge, director, auditor, and emcee. She is married to her husband Tony and they have five children. She and her husband are retired and are enjoying their grandchildren. She loves all aspects of pageants and believes everyone is a winner. Her motto is a quitter never wins and a winner never quits. She would like to wish the very best of luck to all the contestants.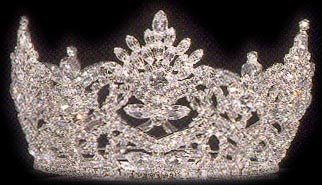 Angela Ross is from Nettelton, Mississippi and she has been involved with pageants most of her life. She has two children, 10 year old Dylan and 7 year old Alexis Danielle. Both have been in the pageant system and won many titles. Angela would like to wish everyone the Best of Luck! You are all winners! God Bless You All!
Melissa Connor is from Beech Bluff, TN. She has one 6 year old son Erick Christopher, he holds many state, national, and prelim titles. She has been involved in pageants all her life and holds many titles herself. She has judged pageants on prelim, state, and national levels across the south for over 8 years. She is the co-owner of Gwen's Creations and a TN licensed Cosmetologist. She has done pageant hair and makeup for the past 6 years. She loves the positive attitude of pageants and the way it's bringing out the beauty of everyone. She wants to congratulate all the contestants for a wonderful job, well done. You all are winners in God's eyes. God Bless and Good Luck! You all deserve it!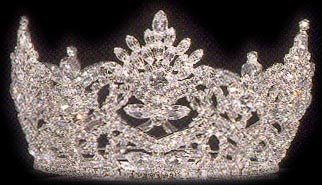 Tracy Reid resides in McCalla, Alabama. She is married to Jason, and they have an eight year old daughter named Sabrina. She graduated from the University of Alabama in 1993 with an Associate's Degree in Criminal Justice. She has been employed with the State of Alabama for the last thirteen years in the criminal judicial system. She has judged for local, state, and national level pageant systems. Her daughter Sabrina holds many state and national level titles. Her hobbies are photography, painting, reading, gardening, and traveling.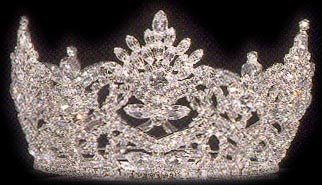 Pam Nash is from Henderson, TN and has one son Van and two grandchildren Morgan Elizabeth and Eli. She loves seeing the contestants perform and grow in confidence, grace, and poise. She thinks pageants are a positive influence on children and help them prepare for future endeavors, from job interviews to communicating with others in the work force or in day to day life. May all your dreams come true and may you go far in life, and remember God loves you and will bless you greatly. She wants to wish everyone good luck!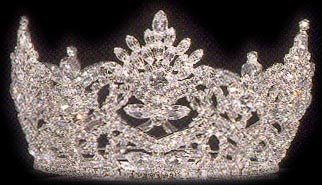 Leigh Ann Brody resides in Birmingham, Alabama. She has an eleven year old son named Dalton. She attended Wallace State and was awarded a dance team scholarship. She has done print work in Chicago, IL and when she was younger, she appeared in some television commercials. She is currently pursuing her degree in English Education at the University of Alabama. She is currently employed with the Jefferson County Board of Education as an Exceptional Education Instructional Assistant. She competed in pageants from the age 12 years to 17 years and held numerous titles. She has judged on the local, state, and national levels. Her hobbies are sewing, fishing with her son, and playing sports.