I would like to thank Mrs. Dianne for such a wonderful and unforgettable weekend. I really appreciate all of her hard work that went in to making the pageant such a success. I really enjoyed getting to know the other girls and am honored to be named Miss Georgia Forestry 2008. The ball was amazing and the other many activities were a blast as well. I can't wait to make use of all of my gifts. The monogrammed chair, towel, and blanket are especially cute! Thank you to all the sponsors that make this pageant so amazing. I must say a special thank you to Chris Greene, Malia Phillips-Lee and Jody Hodges. You guys always believed in me. I can't wait to get started representing Georgia's number one industry with all my sister queens. I know we have an exciting journey ahead of us and we'll do a great job.

Love,

April Nicole Hollingsworth

Miss Georgia Forestry 2008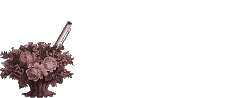 Copyright©Georgia Forestry Pageant and Educational Association, Inc. 2003-2009 Materials are not to be copied without permission.