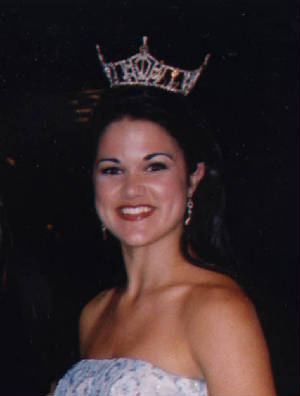 Katy Sulhoff was crowned the 2005 Miss Mall of Georgia on September 11, 2004. She will represent the Mall of Georgia at the 2005 Miss Georgia Pageant in Columbus in June 2005. Congratulations Katy!
Katy is a freshman at Brenau University now and was elected president of the freshman class. She was selected to be an anchor for the Brenau TV station, is dancing in the Brenau Dance Ensemble and is on crew team. "Katy won the title of Miss Chattahoochee 2004 and will compete in the Miss Georgia (MAO) Pageant in June of 2004 in Columbus. Her year as Teen Georgia Forestry Queen was a wonderful experience. She will always be grateful for having been your queen.
God bless you."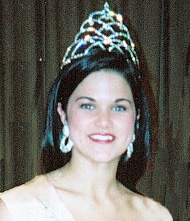 Just wanted to let you know that Katy Sulhoff, Teen Miss Forestry 2001, was recently crowned Miss Georgia Peach 2003. She won the Interview Award and sang for the talent competition. She sends greetings to all her Forestry friends and thanks for a really wonderful year as Teen Forestry Queen. God bless you.