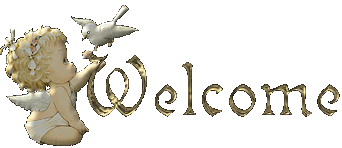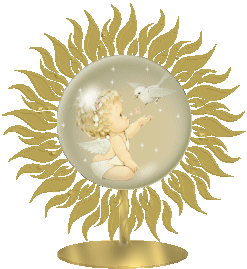 May the sun shine all day long,

Everything go right, and nothing wrong.

May those you love bring love back to you,

And may all the wishes you wish come true!

~Mrs. Dianne~

Watch what people do, not what they say
The six most important words are "I admit I made a mistake." The five most important words are "You did a good job." The four most important words are "What is your opinion?" The three most important words are "If you please." The two most important words are "Thank you." The least important word is "I."
There is a price that is too great to pay for peace...One can not pay the price of self-respect
Beauty captures your attention, personality captures your heart


The best and most beautiful things in the world cannot be seen or even touched. They must be felt with the heart
For a better tomorrow, live in today, not in yesterday
Be yourself. No one can ever tell you you are doing it wrong
Yesterday is history tomorrow is a mystery...

today is a gift

that's why they call it the present.

Sadness looks back, Worry looks around, Faith looks above
There are people in the world who, given a magic carpet ride, would complain about the pattern
There is little I can do about others' opinion of me except to allow them to have them
What goes around comes around....Judy Dale

Blessed are those who expect nothing for they will never be disappointed
NEW BEGINNINGS......what sometimes seems like an ending, is really just a new beginning.
If your not the lead dog......your view never changes !!!!

The best lesson learned is the one self taught
"If you judge people, you have no time to love them."
It does not matter what has been done to you, what matters is what you do with what's been done to you.

I can do all things through Christ who strenghtens me." Philippians 4:13
What the caterpillar thinks is the end of the world....the butterfly knows is only the beginning.
"To Thine Own Self Be True"
Anybody can please somebody.
Nobody can please everybody


Speak and treat others as you would like to be treated. Attitude is a very small thing that makes a big difference in life.
For every adversity there is a seed of equal or greater benefit for those with a positive attitude.
Storms make trees take deeper roots. We cannot direct the wind, but we can adjust the sails. If you want the rainbow, you've got to put up with the rain.

It is amazing what can be accomplished when nobody worries about who gets the credit.
Abandon not your faith when others abandon you.
Remember that the Noah's Ark was built by amateurs & the Titanic was built by professionals.
Good things come to those who wait....Judy Dale

Don't worry about anything.

Pray about everything.

Tell God your needs and don't forget

to thank Him for His answers.

If you do all this,

you will expereince God's peace

which is far more wonderful

than the human mind can understand.

--Philippians 4:6-7

A HUNDRED YEARS FROM NOW: IT WILL NOT MATTER WHAT MY BANK ACCOUNT WAS,THE SORT OF HOUSE I LIVED IN,OR THE KIND OF CAR I DROVE....BUT THE WORLD MAY BE DIFFERENT BECAUSE I WAS IMPORTANT IN THE LIFE OF A CHILD
It is better to have tried and failed than to never have tried at all
Those who bring sunshine into the lives of others cannot keep it from themselves

"He who says he 'knows' and doesn't 'do', doesn't 'know'."
People are unreasonable, illogical and self centered. Love them anyway. If you do good, people will accuse you of selfish ulterior motives. Do good anyway. If you are successful, you win false friends and true enemies. Succeed anyway. The good you do today will be forgotten tomorrow. Do good anyway. Honesty and frankness make you vulnerable. Be honest and frank anyway. What you spend years building my be destroyed overnight. Build anyway. People really need help but may attack you if you help them. Help people anyway. Give the world the best you have and you'll get kicked in the teeth. Give the world the best you have ANYWAY.

The difference between the impossible and the possible lies in a person's determination
SMILE AND THE WORLD SMILES WITH YOU , WEEP AND YOU'LL WEEP ALONE.
Make the most of today, tomorrow may never come.
Big egos are big shields for lots of empty space.

" Life is a Series of 'Choices' that lead us to our Destiny."

"It's never too late to become what you might have been."

"A bore is someone who persists in holding his own views, after we have enlightened him with ours."

"Maturity begins when we're content to feel we're right about something, without feeling the necessity to prove someone else is wrong."

Both Enthusiasm and Pessimism are contagious. Which one do YOU spread?"
"Today's preparation determines tomorrow's achievement."
"Two wrongs never made a right" "The golden Rule always make you think first"

Remember that you are unique......like everybody else
Obstacles are things a person sees when he takes his eyes off his goal

Success has nothing to do with what you gain in life or accomplish for yourself. It's what you do for others

The people who say it cannot be done should get out of the way of the people trying to do it!
Always smile, Never frown cause you never know who could be falling in love with your smile
"The difference between an optimist and a pessimist is: the optimist laughs to forget, and the pessimist forgets to laugh."

All that is needed for evil to exist, is for Good Men to do nothing
Great minds discuss ideas

Average minds discuss events

Small minds discuss people.

"Friend"

a simple word

of no great worth to measure.

"I have a friend"

a simple phrase

but what a priceless treasure.


We hope you enjoyed our page of quotes. These are some of the favorite quotes of Mrs. Dianne and the Local Directors. Please visit us again!
Copywritten© Georgia Forestry Pageant and Educational Association, Inc. 2003-2011
Materials are not to be copied without permission!