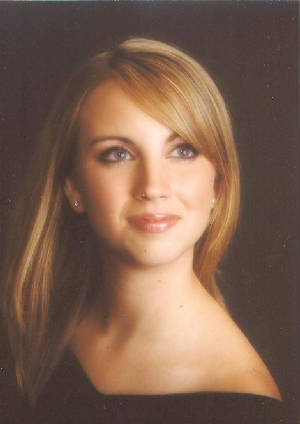 Elizabeth Anne Bardin

2007 Madison - Elbert County Forestry Queen

Daughter of Princess Smith

Class of 2007, Madison County High School

"Elizabeth will be graduating from Madison County High School with the Class of 2007. Throughout her high school career, she has been a member of the Interact Club, Book Club and Drama Club. She was voted Secretary of the Interact Club her Freshman and Sophomore year, and Vice-President of the Book Club her Junior Year. Elizabeth was a member of the MCHS Colorguard her Freshman, Sophomore, and Junior year and MCHS Winterguard her Freshman and Sophomore year. In 2006, Elizabeth was honored to be nominated by her teachers to participate in the Madison County Youth Leadership Program and received Leadership Certification at the conclusion of the program. In the Fall of 2007, Elizabeth plans to attend Gainesville State College. Eventually, she would like to earn her doctoral degree in Counseling Psychology with a concentration in Women's Studies and own a private counseling practice."
My Pride and Joy
Shiree Dominy will be graduating from Tift Co. High School on May 26th as a Superior Honor Graduate. While in school, she has been a member of Beta Club, French Club, Y-Club, and the Academic Quiz Bowl Team. Shiree has also been nominated as the Y-Club Treasurer her freshman year, the Academic Quiz Bowl team 3 Captain her junior and senior years, and as her church's youth group President her senior year. She is a member of the National French Honors Society as well as the National Society of High School Scholars. While in high school, Shiree has maintained a 4.0 GPA while taking many rigorous A.P. courses. She is also actively involved in church, numerous charity organizations, and many community activities. In the fall, Shiree plans on attending ABAC where she has been accepted into the Honors Program. Shiree is unsure of what field of study she plans on persuing but puts all her faith in God as to what her future holds.
We are very proud of you and love you with all our heart!
Daddy, Mama, Sistie, Shelley, Gene, and Grandpa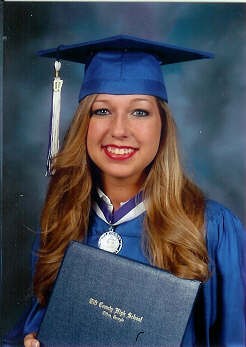 Melissa will be graduating from Tift County High School with Honors on May 26, 2007. Melissa is a member of The National Spanish Honor Society. She was Spanish Club President her freshman year and has remained active in Spanish Club throughout all four years of high school. Melissa is an AP student and an active member of BETA Club, DECA Club, Key Club, VICA Club and Skills USA Club. As a member of the Georgia Youth apprenticeship Program, Melissa had the privilege of shadowing at Tift Regional Medical Center in the Medical Imaging Department during her Junior and Senior years at TCHS. Melissa is also a graduating senior from Carolyn Ellis' School of Dance and All That Glitters Dance Troope, both of which she has been a member for the past seven of her nine years of dancing. In 2006, Melissa was selected as Colquitt EMC's Charter Delegate and traveled to represent our state at the 2006 Washington Youth Tour in Washington, D.C. Melissa was accepted at Abraham Baldwin Agricultural College, Valdosta State University, and Kennesaw State University. She is planning on attending ABAC in the fall of 2007. Melissa is the reigning Miss Tift County Forestry Queen.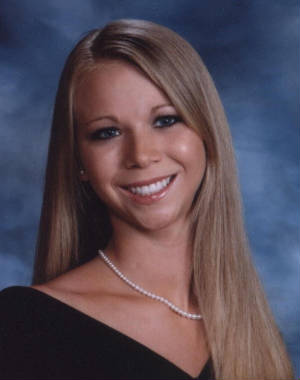 Name: "Marley" Laraine Mizell

Parents: Johnny & Laraine Mizell

Claxton, Georgia

County Title: Miss Evans County Forestry

School: 2007 Graduate Claxton High School, now attending GA Southern University

Member of Beta Club, Future Business Leaders of America (FBLA), Student Council, Who's Who Among American High School Students, The National Society of High School Scholars, Nominated as an USAA National Leadership Merit Award, Secretary of Junior Class, Junior Homecoming Class Representative, 2006-2007 Claxton High School Homecoming Princess, Claxton High Band Captain in 2006-2007, 2007 Miss Evans County Forestry Queen, 2007 Miss Rattlesnake Roundup Princess, Secretary of Evans county Junior Chamber of Commerce, Fund Raising Chairperson for Evans County Human Society, Member of Claxton First United Methodist Church.
Copyright©2006 Miss Georgia Forestry Pageant and Educational Association, Inc. All rights reserved.